CreativeMornings/HongKong - UGLY with Jay Forster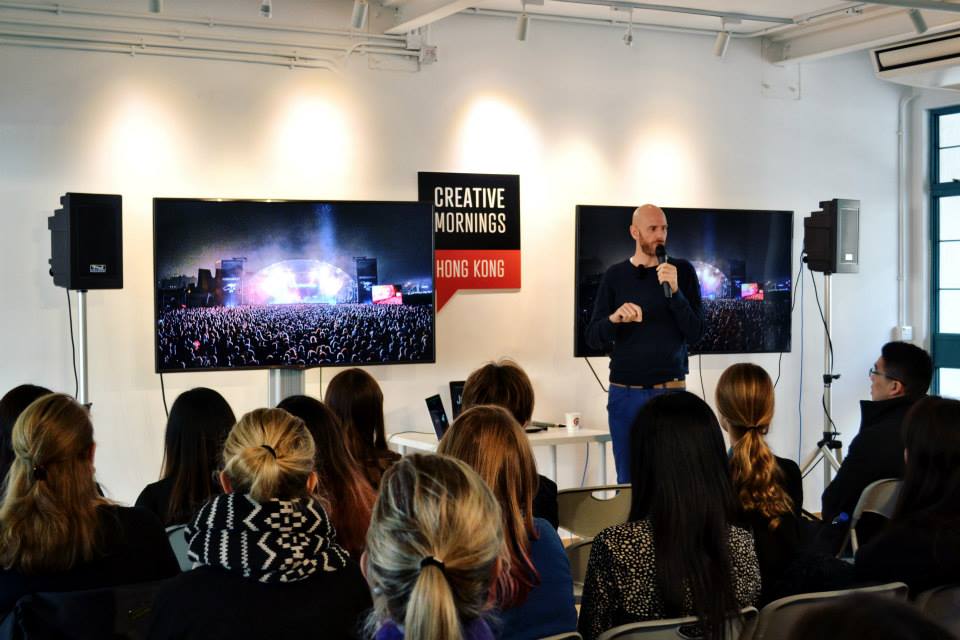 Savvy is enormously proud to be involved in organising CreativeMornings/Hong Kong and be a sponsoring partner of CreativeMornings/Singapore. It feels so good to be making a positive impact on the creative communities in both creative hubs in Asia.
Most recently, our Hong Kong team thoroughly enjoyed the outrageously entertaining talk by Jay Forster, Co-founder of Clockenflap at PMQ. Thanks to Jay, UGLY is the new beautiful and if you know how to "spandex", nothing will stop you from achieving your dreams. Photos of the event can be found here and the Video coming soon!
If you would like to find out more about attending, sponsoring or getting involved, contact our Founder, Juliet O'Halloran.
Let me know what you think….
Cheers!
---