LATEST FROM OUR BLOG
CREATIVEMORNINGS/HONGKONG LAUNCH EVENT - 20/11/2014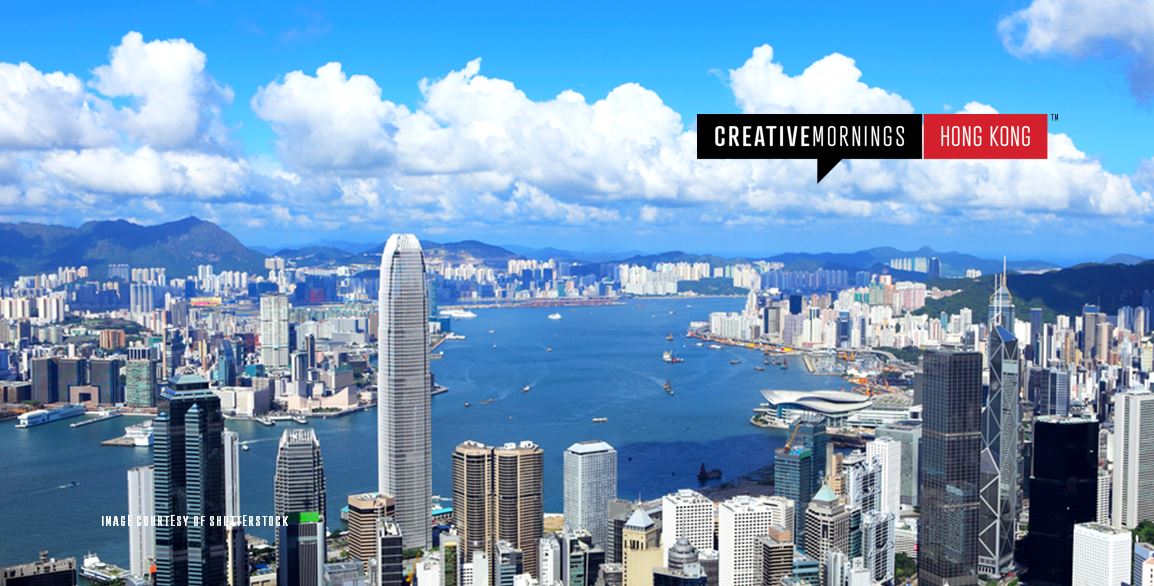 CreativeMornings is a global breakfast lecture series represented in 99 different cities worldwide. Savvy's founder, Juliet O'Halloran, was honoured to be awarded Host of the Hong Kong Chapter and is thrilled to work with a team of volunteers to bring the CreativeMornings experience to the creative community in Hong Kong. Juliet was chosen to host the events due to her extensive knowledge of the creative market, access to high quality keynote speakers and love for a good cup of coffee!
Andre Fu will be presenting this Friday 21st November between 8am and 10am at the Hive to discuss the global theme of "Chance." We will hear his personal story about "Taking Chances with Design".

With a sell out of tickets within the first 2 hours of going live, be sure to join CreativeMornings Hong Kong network here to receive news and ticket information for December's breakfast as soon as it happens.
Get ready to be inspired!
---
CREATIVE PRODUCTIVITY, WHO HAS THE MOST? - 16/9/2014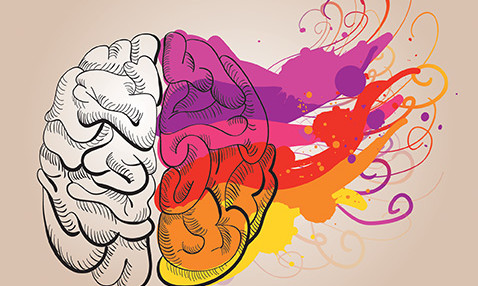 (marketing-interactive.com)
According to this index they've placed Hong Kong and Singapore amongst the top ten for the places with most creative productivity. Creative Productivity Index.
---
SIMPLE HABITS THAT WILL TURN YOU FROM GOOD TO GREAT - 22/8/2014
(entrepreneur.com)
Long term thinking, prioritizing, asking the right questions, this article outlines 10 Things Great Talent Always Does.
---
HONG KONG CREATIVE MIXER


Come join us on the 4th of September at Tivo Wine Bar, and mingle with the brightest creative minds!

RSVP to this email - richard@savvycreative.com.hk
---
SINGAPORE CREATIVE MIXER - 25/6/2014


Come along to Bartini Kitchen (29 Boon Tat St), to mix with creative minds and question the Savvy team on hiring creatives in Singapore. Happy Hour all night!

RSVP to this email - hello@savvycreative.com.sg
---
HIKE & BIKE FOR HAYDN - 13/6/2014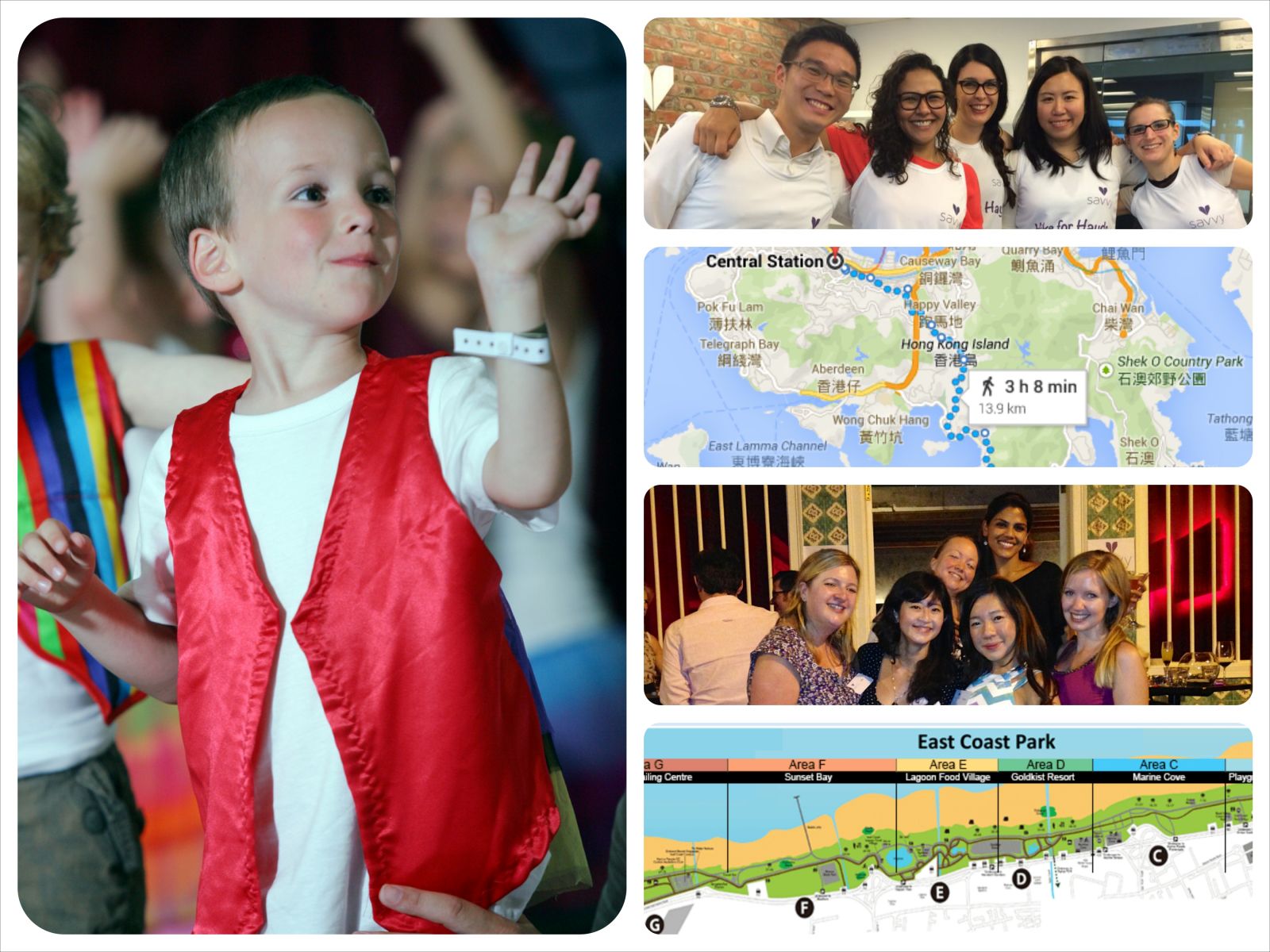 The Savvy team is looking for your help for a very worthy cause.

Our Mission: We are reaching out to raise funds for a gorgeous 5 year old boy who is very dear to our hearts, Haydn Stephen Jones, the son of Sarah Jones our Regional Operations Director. We are looking to help their family raise a total of £30,000 for Haydn to have a critical operation on 20th June 2014 and 2 years of aftercare therapy that will help Haydn walk and run in the near future.

The Story: Haydn was born at 29 weeks and at the age of 6 months he was diagnosed with Spastic Diplegia (Cerebral Palsy), a condition that makes walking a challenge. Simple activities we take for granted are things Haydn has never experienced. Haydn's family was told he is the perfect candidate to have an operation called Selective Dorsal Rhizotomy, which if successful, will help Haydn avoid life in a wheelchair and allow him to live his life to the fullest.

Our Commitment: On 12 July, the Hong Kong Savvy team will hike from Central to Stanley over the Twin Peaks, and on 19 July the Singapore Savvy team will cycle 40km at East Coast Park in honour of this cause.
Please make a donation and help us reach our fundraising goal to see Haydn walk! Any donation is truly appreciated, no matter how small.
---
CREATIVE MORNINGS SINGAPORE! THANKS FOR COMING - 3/6/2014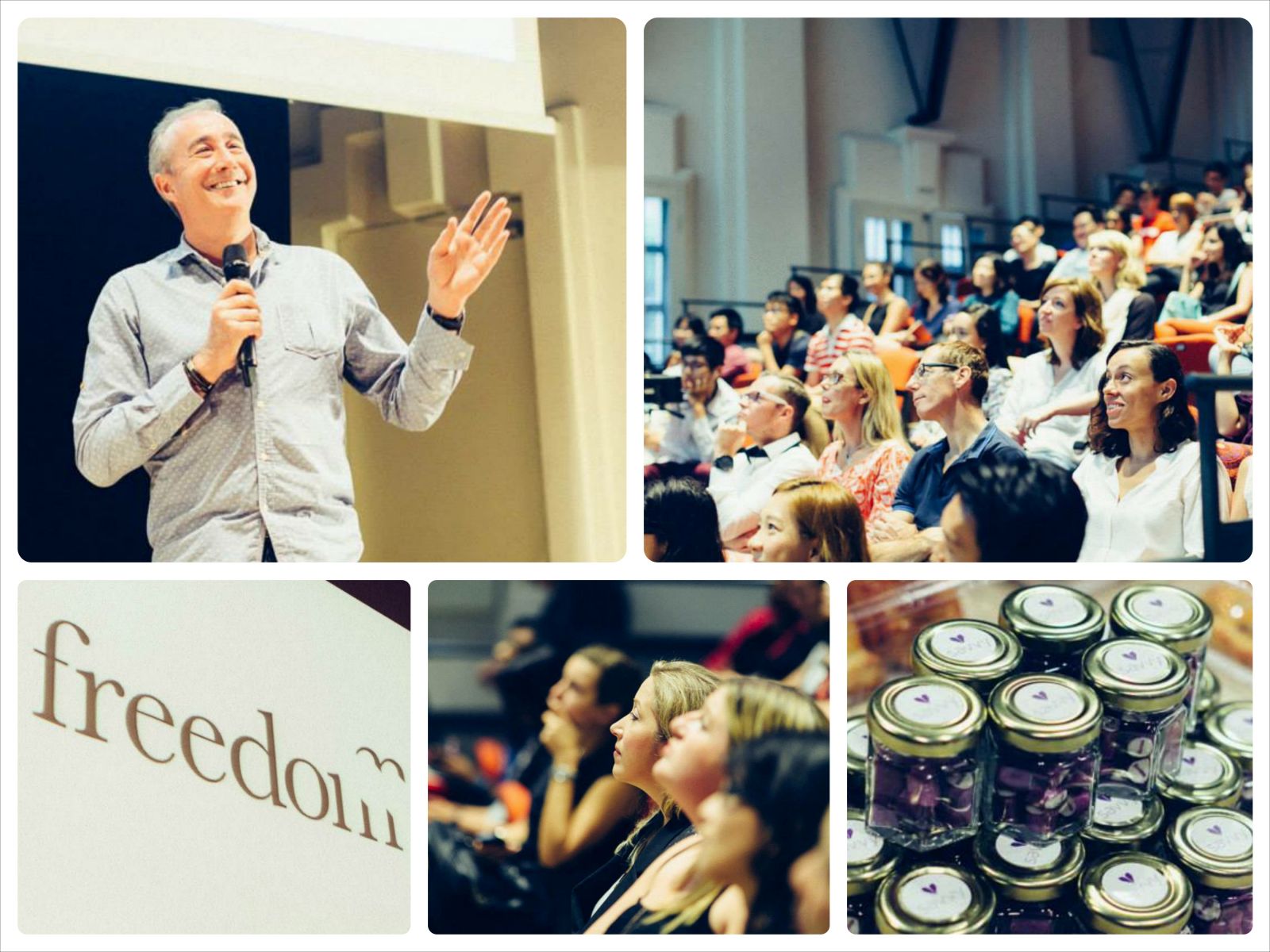 We had a great turn out at the last Creative Mornings Singapore, once again we'd like to thank everyone for attending. We hope you enjoyed the talk by Jonathan Bonsey and the Savvy Candy. Stay tuned for the next Creative Mornings event. For more pictures click here.
---
CREATIVE MORNINGS SINGAPORE TOMORROW!- 22/5/2014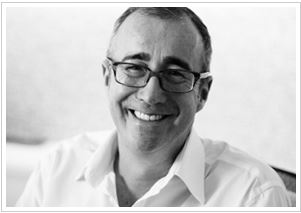 Creative Mornings Singapore is Tomorrow! Don't forget to register here. 23rd May (Friday), 8am @ National Design Centre Auditorium - LEVEL 2, 111 Middle Road
---
PERSPECTIVE 40UNDER40 AWARDS - 5/5/2014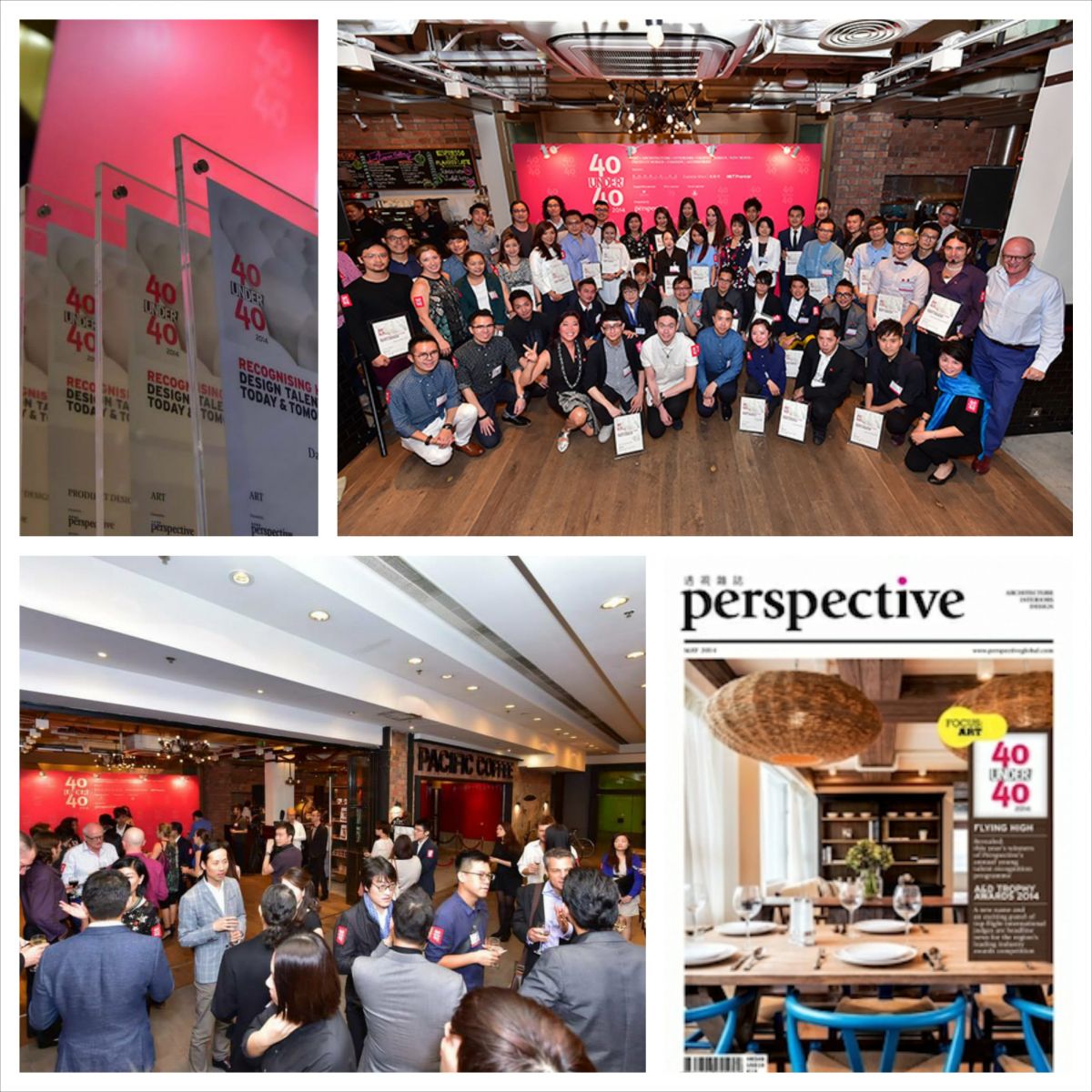 Last week we teamed up with Perspective to sponsor the 40under40 awards event. As the frontier of connecting talent to their potential, we were so excited for the opportunity to support future leaders of the design and creative industry. Check out the pictures here and be sure to pick up the May issue of perspective magazine.
---
HK CREATIVE MIXER - 24/4/2014
Thanks for coming to our mixer last night, and congratulations to the winners of our lucky draw. Enjoy the Asia Contemporary Art Show!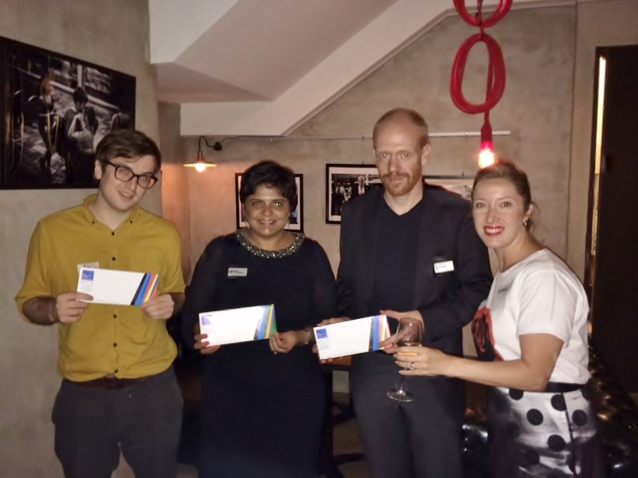 ---
SINGAPORE CREATIVE MIXER AT MARIKO'S! - 16/4/2014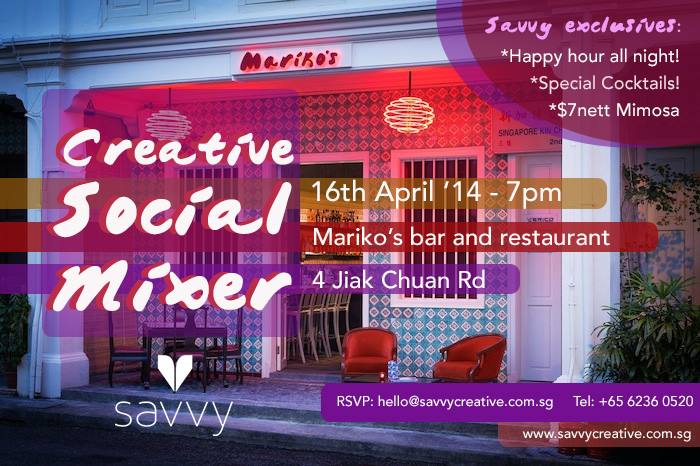 We will be hosting our 2nd Social Mixer of 2014 in Mariko's on Wednesday 16th April. Come along and join us for some Happy Hour drinks & specially prepared 'Savvy Cocktails'. RSVP via facebook or to hello@savvycreative.com.sg
---
WORK WITH US IN SINGAPORE! - 1/4/2014
We are excited to announce that we are hiring in our Singapore office. Going to our third year, the Singapore business has been growing exponentially and established ourselves at the recruiter of choice in the creative industry.

How this is all possible in less than 3 years? Understanding People. We do not position ourselves as the budget recruiter or the one size fits all generalist. To captivate a creative mind, we must think like one. At Savvy we take a flexible and innovative approach to the way we work; and this has been the foundation of our success and long working relationships with our clients and candidates.
To find out more click here!

---
UPDATED: MARCH CREATIVE MIXER - 24/3/2014
In case you missed out, over 50 people came to our Creative Mixer at boom in Sheung Wan, click here to find out what happened...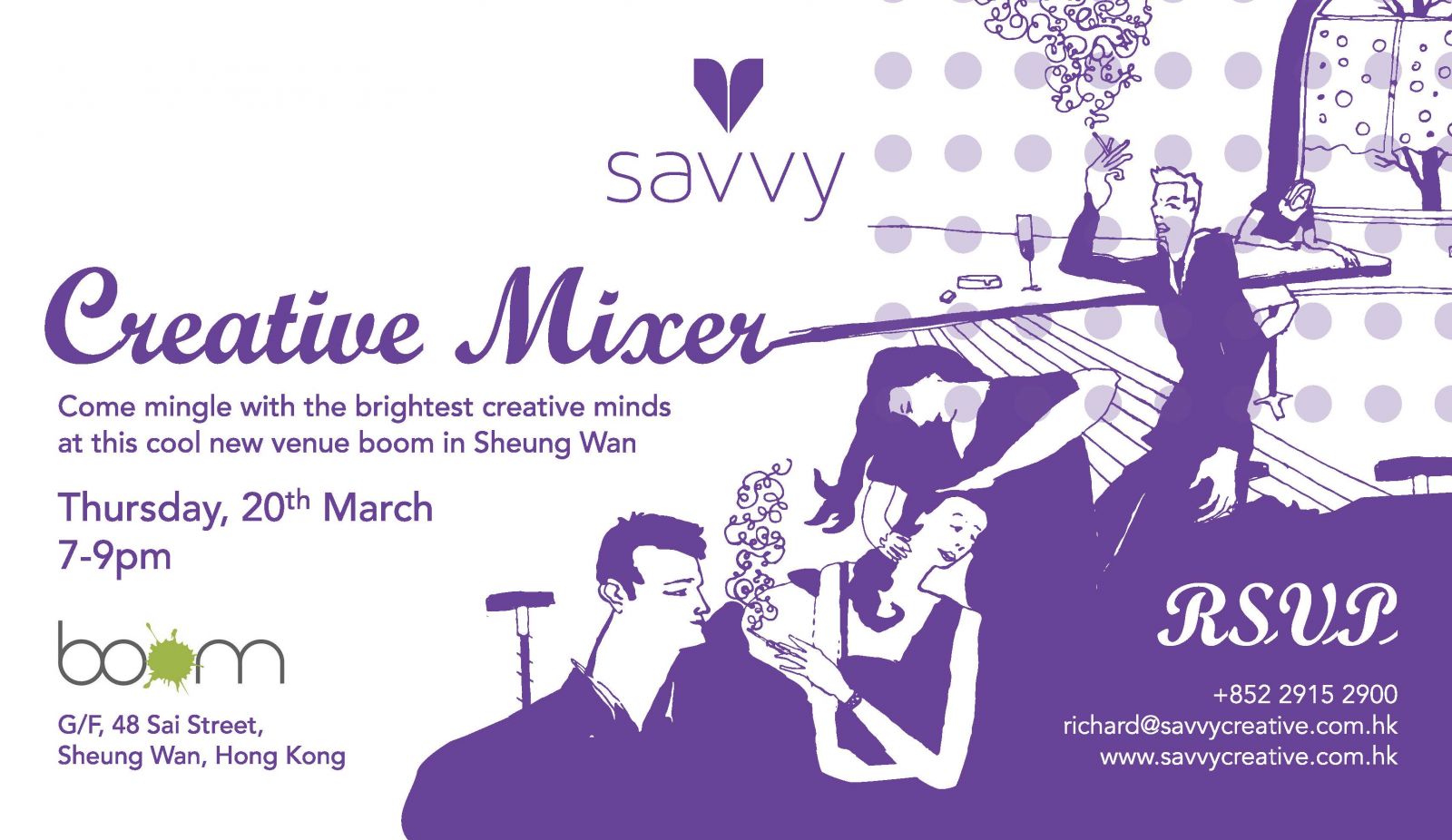 ---
SCAD STUDENTS VISIT SAVVY - 3/4/2014
We thoroughly enjoyed having SCAD students visit our Hong Kong office! From creative industry insight to simple job searching tips, we are always happy to give back to our Creative community. Thanks for coming!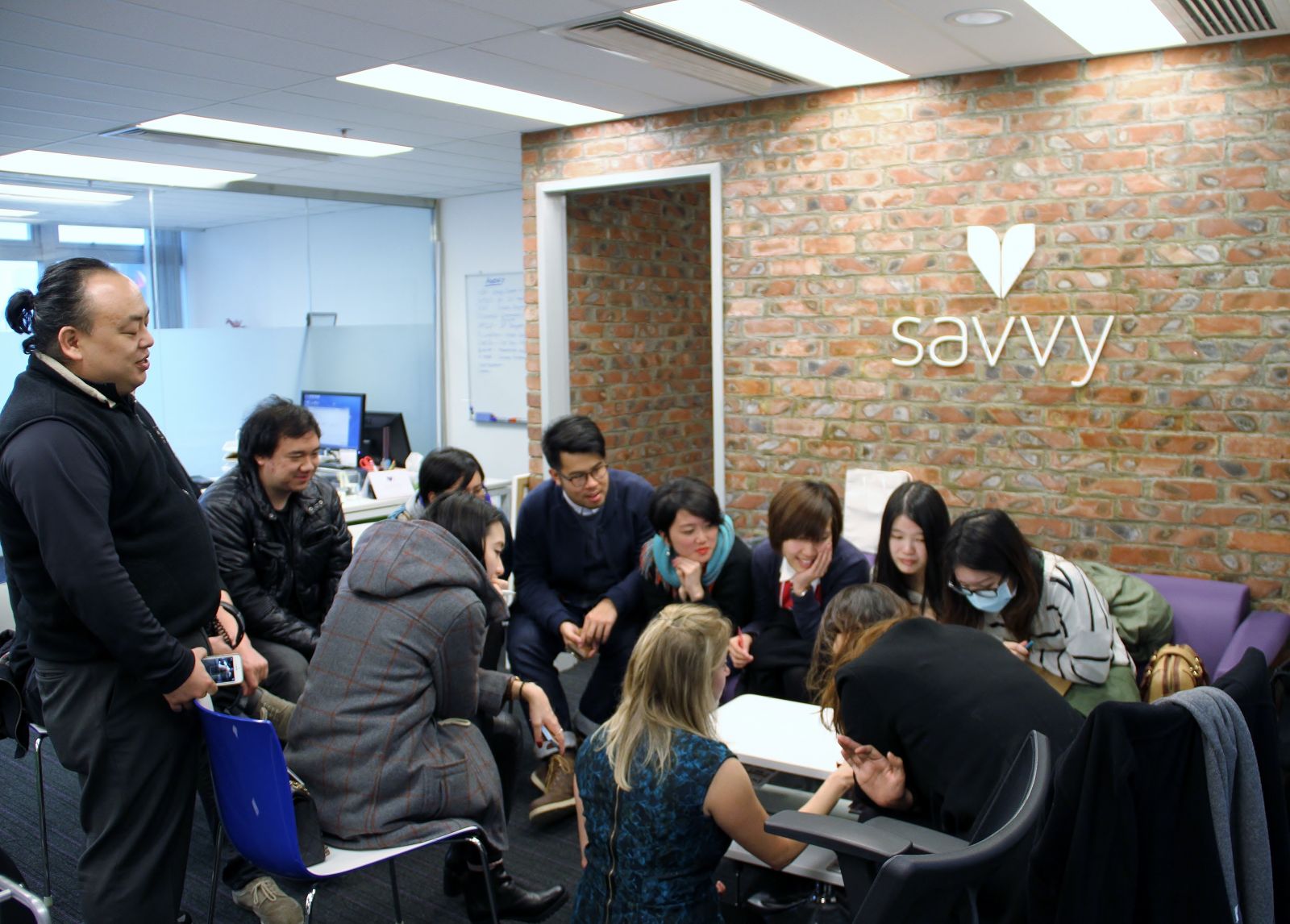 ---
UPDATE: PHOTOS OF OUR CREATIVE MIXER HK- 19/2/2014
Thanks for coming everyone, we hope you had as much fun as we did! If you missed out this time, stay tuned for our next mixer! Visit our Facebook page to check them out!
---
SCAD UNIVERSITY HONG KONG CAREER WORKSHOP - 14/2/2014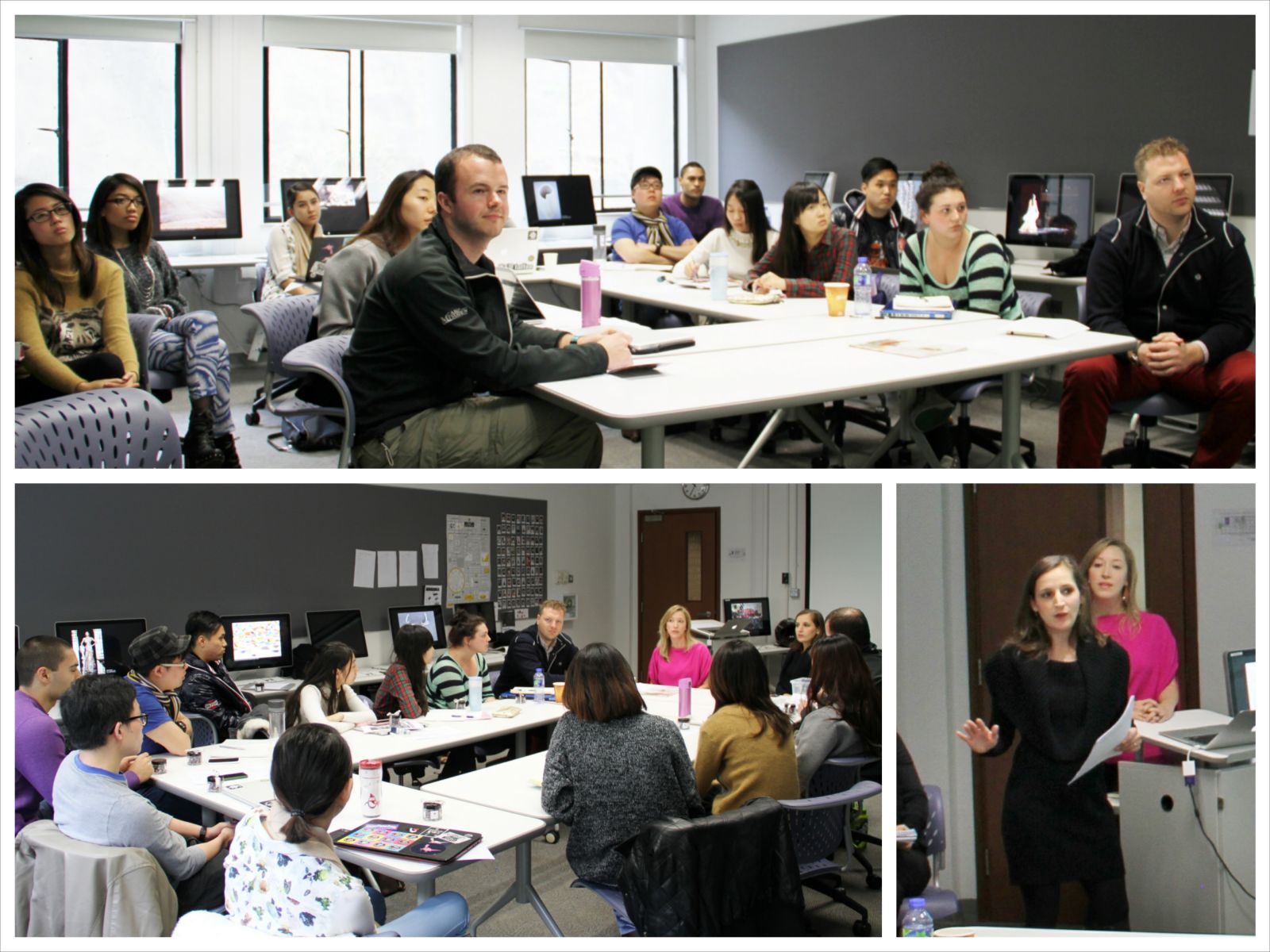 Savvy is proud to be nurturing the young minds of the future at SCAD University for Creative Careers. Last Monday we were invited to host a Career workshop for Advertising students to give them a picture of what employers look for in fresh graduates and insight into the Creative landscape of Hong Kong.

Upon entering we were welcomed by a class of students eager to participate in the workshop and learn about how to approach their job search in the Creative Industry. It is always a pleasure giving something back to the Creative community.
---
CELEBRATING 3 YEARS HONG KONG CREATIVE MIXER - 13/2/2014
We are also very excited to be celebrating 3 Years of hosting our monthly Creative Industry Social Mixer!

With that in mind, please join us for celebratory drinks on Thursday the 13th February, 7:00pm start at a new venue with an outdoor terrace, La Parouse- https://www.facebook.com/laperouse.hk.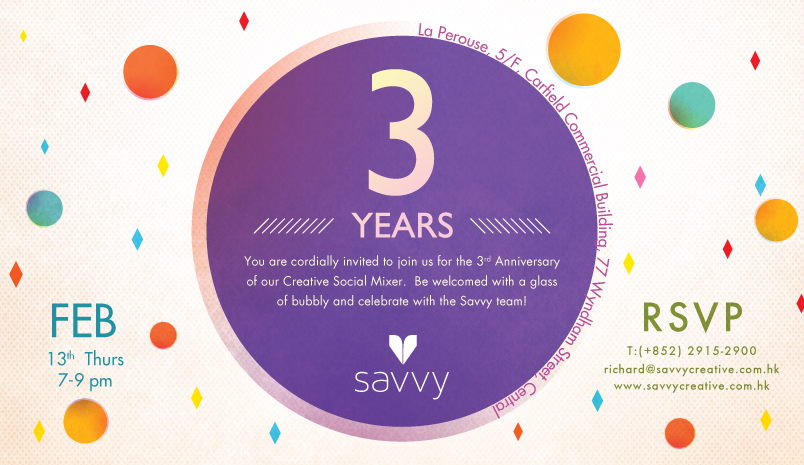 ---
GET A JOB NOW - 10/2/2014
BBC published a amazingly informative article about getting a job these days. They have compiled some of the best insights about the whole job seeking process from different perspectives of business leaders.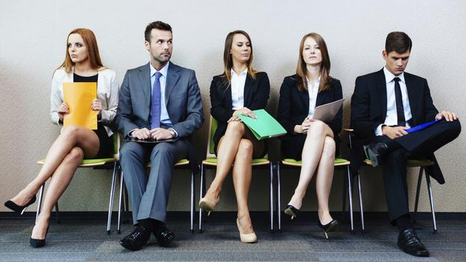 (thinkstock)

Get a job now
www.bbc.com
A little-used job hunt tactic and tips for perfect interviews: Three experts share their inside knowledge.

---
NOW TRENDING: FREELANCING - 28/1/2014
What began as a prevalent trend has become more popular than ever. In 2013, we have seen record breaking amounts of freelancers working with us for our clients. In a nutshell, Freelancing in the creative industry is a win-win situation for both the client and the freelancer. Companies may not always have a full time position open, but from time to time need the creative support of a Designer, Artworker or Copywriter to meet their project deadlines. Add a Savvy Freelancer to the equation, and we have a solution. The company is able to service their client's urgent needs effectively and the Freelancer gains exposure to new working environments, new clients & exclusive projects…all with the flexibility of being self-employed!
Who can be a professional Freelancer?
Common Freelancer skills required: Graphic Designers, Digital Designers, Interaction Designers, Product Designers, Copywriters, Art Directors, CAD Draftsmen, Icon Designers, Interior Designers, Resident Architects, Resident Project Managers, UX Designers, Web Developers, Flash Programmers, 3D Designers, Signage Designers, Visual Trend Analysts, Production Managers, Site Managers, Back-end Developer, Front-end Developer.
The basis for qualifying for freelance roles is really straightforward. Our clients rely on professionals who can hit the ground running, which typically means you would have a minimum of 3 years commercial experience, an impressive and relevant portfolio which highlights your core strengths/skills. Don't forget to outline your involvement in each project! There is no training or settling in period for a freelancer. Clients would look for people who ideally have worked on similar projects of the same caliber before. Communication is also key. Every project has deadlines and specific criteria to cater to, so it is very important that as a Freelancer, you understand them. Savvy is here to assist both parties to manage expectations and outline project objectives.
How do I become a professional Freelancer?
The first step is to simply register for an assessment with Savvy. If successful, the next ingredient is having a "Sole Proprietorship" or "Registered Business." This can be a low cost & 1-2 day quick, painless process. Once we match your skills to our Client's needs, you are all set to becoming your own boss. If you think you would like to give Freelancing a shot, give us a call.
How do I hire a Freelancer?
In the busy world that we live in, the perfect Freelancer rarely rings your door bell the moment you need them. That's where Savvy comes in. As Asia's Premier Creative Recruitment Consultancy, we can help you in your search for the perfect Freelancer with the right skill set to tackle the project at hand. Through our networks and excellent track record, we have maintained and continue to provide our Clients with the best talent to do the job at a moment's notice. Simply call us to let us know the project brief, timeline and budget, and we will manage the rest. We even payroll them for you. Just let us know what time you want them at your door ready and raring to go.
---